What goes in the tube of your hair colour is just as important to the health of your hair as it is to the environment. The Reds team and our clients are becoming more and more conscious about the products that come in contact with our skin and hair. KEVIN.MURPHY's range of colours, COLOR.ME, offers a moisturising and rejuvenating experience with natural, gentle ingredients that are suitable for all hair types. This compact colour line stays committed to the integrity of the hair while imparting superior colour performance and natural-looking results. Read on to find out why it's time for you to try COLOR.ME.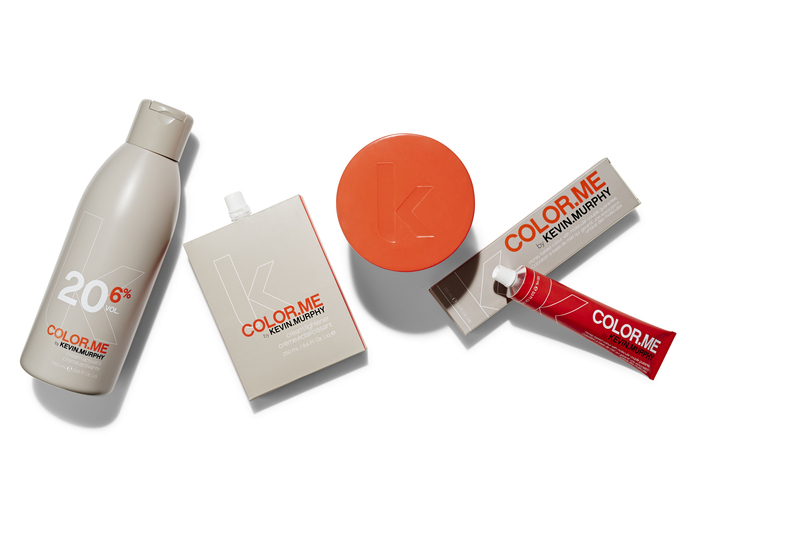 1.     Naturally Derived Ingredients
Just like your body, your hair needs the best nutrition in order to thrive. COLOR.ME uses naturally derived ingredients such as Shea Butter, Honey and Aloe Vera to smooth and condition the hair shaft and scalp. Together, these ingredients act as a power team to moisturise, nourish, restructure and protect hair from roots to ends. These highly effective, natural ingredients soothe and soften the scalp and hair while boosting shine and strength.
2.      Rich in Antioxidants
Infused with antioxidant-rich Pomegranate and Rose Hip, COLOR.ME utilises the powerful effects of these superfoods to provide both UV protection and long-lasting colour results. These invigorating ingredients protect against environmental influences like heat and mechanical strain, while repairing and restructuring the hair from within.
3.     Ammonia-free and PPD-free
Many scalp irritations result from an allergic reaction to harsh chemicals used during the colouring process. COLOR.ME is composed without damaging chemicals that can aggravate the scalp and hair follicle. Instead, COLOR.ME is formulated without ammonia and PPD, and uses gentle ingredients to ensure the healthiest colour possible.
4.     Full Grey Coverage
COLOR.ME offers full coverage for un-pigmented, grey hair. The multi-tonal characteristics of each shade ensure maximum colour coverage and longevity, even on the most resistant hair. This high performance line delivers natural looking results to balance and maintain colour with unsurpassed shine, replacing unwanted greys with beautiful multi-dimensional colour.
5.     Environmentally Responsible
Always conscious of their environmental impacts, the water used to clean the production machines and colour tanks for the COLOR.ME formulation is treated by the manufacturers' in-house water treatment plants. It is then returned to the water source where it was initially taken, even cleaner than when it was harvested.
6.     Cruelty-Free Colour
With the launch of COLOR.ME, PETA has expanded its designation of KEVIN.MURPHY's cruelty-free hair care to include the colour range in its Beauty Without Bunnies program. COLOR.ME offers cruelty-free colour, and reflects the brand's heritage and values in its initiative to bring awareness to protecting the environment and its inhabitants, including animals.
7.     Molecular Couple Guarantee
COLOR.ME uses the latest technology to ensure that every pigment molecule remains in a secure bond when applied to the hair follicle. This means fewer skin irritations and allergic reactions, and less harm to our environment. Additionally, COLOR.ME uses a specialised method to delay the oxidation process to ensure even application and optimum colour coverage. Our special micro pigments penetrate deep in to the hair shaft with minimal cuticle swelling, resulting in shinier, healthier hair.
8.     Multi-Tonal Results
Every COLOR.ME shade has been carefully hand-selected to deliver a unique and natural multi-tonal finish. COLOR.ME respects the natural colour pattern of virgin hair and creates multi-dimensional colour on every hair strand, resulting in balanced hair with exceptional tone and unsurpassed shine.
9.     Intermixable Shades
With a flexible range of multi-tonal colours, COLOR.ME lets the stylist be an artist by allowing them the room to create unique colour formulations. With endless colour possibilities, this compact colour line allows the colourist freedom to create formulations that are all their own, specialised for each individual client. COLOR.ME offers a fashion-forward portfolio of intermixable shades, allowing maximum freedom and creativity.
10.     Hair Care Meets Technology
To ensure ultimate at-home colour care, KEVIN.MURPHY offers ALL.ABOUT.YOU their online product matchmaker. ALL.ABOUT.YOU helps you to find your perfect product combination, based on your hair type and your desired results, in just four easy steps.